Meet five deeply loyal, affectionate, and lazy dog breeds.
While some people want a very active companion, others are looking to spend more time relaxing with their canine friends. There's nothing wrong with that, and there are certainly plenty of breeds who fit the couch potato description! While all dogs are individuals and have their own unique needs, here you'll find some dog breeds that are generally more on the lazy side.
#1 – Basset Hound: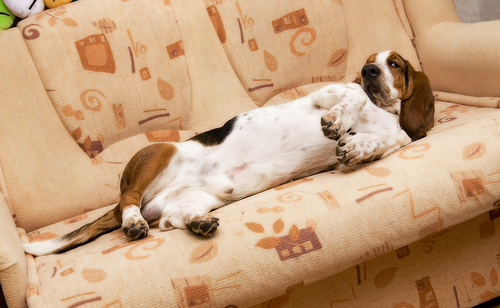 These hounds are unique due to their naturally short legs and long, dragging ears. While they were originally bred to be tracking dogs like their Bloodhound cousins, Bassets nowadays would typically rather be watching TV with you on the couch.
#2 – English Mastiff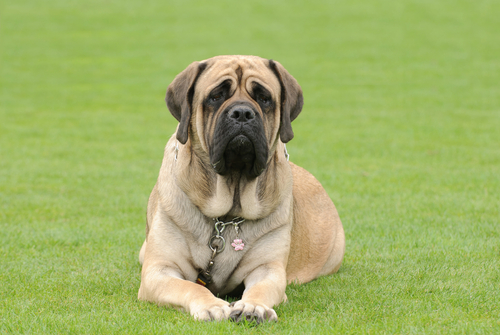 Despite their robust size, the English Mastiff is a gentle giant who wants nothing more than to relax with his people. While he makes a good watch dog by presence and looks alone, don't expect him to go chasing after the bad guy!
#3 – Cavalier King Charles Spaniel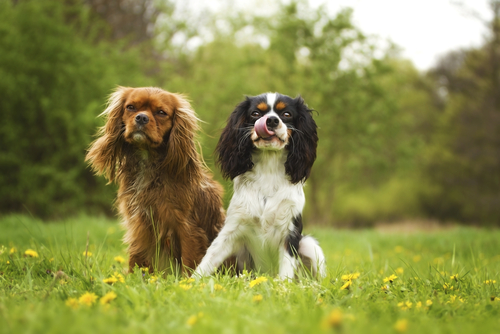 Originally hunting dogs, these toy spaniels are bred now for their affectionate, soft personalities. They want nothing more than to be with their people and make excellent lap dogs for those looking for a stay-at-home companion.
#4 – English Bulldog
Although English Bulldogs are popularly used for tricks and stunts, they're actually a very lazy breed that needs a little coaxing to get out and work! They make excellent family companions, and you'll be as surprised by their snoring as you are by their intelligence!
#5 – Pekingese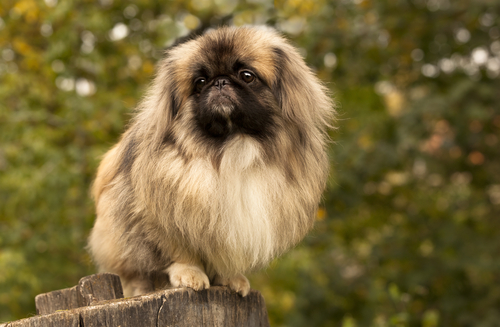 Perhaps the ultimate couch potato, the Pekingese was actually bred with the original purpose of being a lap dog! Although they were used to keep Chinese royals company, they are now bred to keep everyone company and make excellent family pets.