Here is how to stop your dog from pulling on the leash . . .
Leash your four legged friend and start walking your dog in the right direction with the new Zipp-n-Go Leash from Dogg Boss Gear! It's the very first zipping dog leash specifically designed for dog owners who want more control over their canine companions while training, walking, or running.  If your dog likes to tug and pull, this dog leash may be just what you need and comes in extra handy when encountering pesky squirrels or frisky felines. Traditional dog collars and leashes (pictured below) allow dogs to pull on the leash and drag their owners.
The patented design of the Zipp-n-Go leash features an anti-choking soft cushion which prevents pressure from being applied to the dog's throat. The Zipp-n-Go leash is versatile and self-adjusts to fit dogs of all sizes. When leash training you can be sure that your dog is content and secure. The handle of the leash also incorporates a padded grip to ensure comfort and control for you too.
The Dogg Boss Gear team stands behind their product and offers a money-back guarantee if you are not satisfied with the Zipp-n-Go leash.  The easy-to-use, self-adjusting leash comes in seven vibrant colors. This innovative leash training technology is the most humane method to stop leash pulling and enjoy time well spent with man's best friend!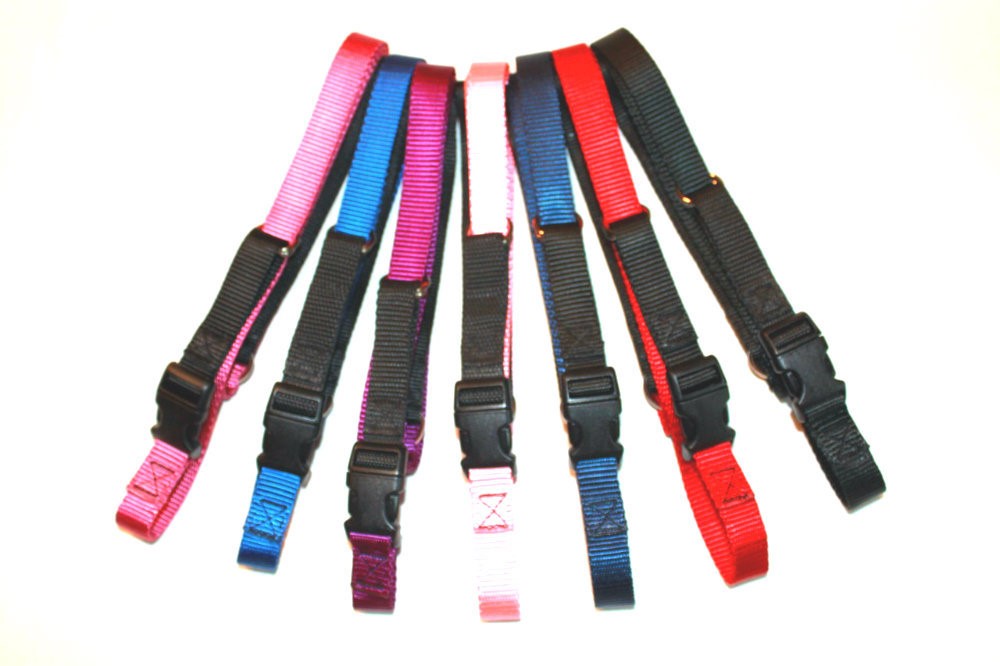 For Zipp-n-Go leash and great dog and puppy training tips, check out the Dogg Boss Gear website by clicking the link or the image below.